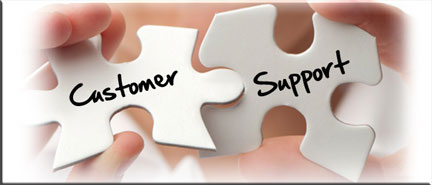 Track-Ya-Back, LLC takes pride in its over 35 years of combined technical experience. Our belief is that you have many options for assistance with your business and what sets us apart is our top quality customer service. For this reason, our technicians always have access to answer questions via email or phone. If you have a need in your business and you need a solution, we would love the challenge of fulfilling your business needs.

We are experts in GPS tracking, system design, and application development. Part of our support to you is in finding solutions. We believe that low cost solutions and dynamic research and development is the best way to assist your company.
Business/Technical Consulting

Beyond just tracking, Track-Ya-Back, LLC is a solutions company. We offer systems and technical consulting for all of your business needs. If you need a solution to solve a problem and reduce cost, give us the opportunity to help with your solution. Support to us is more than just a word, it is how we conduct our business, to provide the most help for you and your business possible. Please feel free to give us a call at: (614) 432–TRAK (8725).


Extended Hours Support

Track-Ya-Back has convenient hours of operation from 9:00 am to 6:00 pm each day to cover your business needs. Outside of these hours of operation we offer extended support at a low cost contract rate or on a per incident basis. Our servers are redundant, backed up servers with 99% guaranteed uptime. We always do everything in our power to make sure that your business needs are met.