Track-Ya-Back, LLC specializes in making doing business, easy. Our goal is to make your business operate more smoothly. If you are losing money because you don't know where your vehicles are, if you're worried about losing your equipment, or you want to verify the driving habits of your employees, then let us show you what our system and devices can do for you.

If you would like more information about our services or how to get started, just click the banner above, fill out the form, and we will contact you soon. No fleet is too large or too small, We will give great deals to all.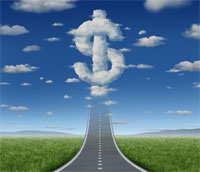 Time is money! Your deliveries on the road may be costing you money. Have you ever wanted to be able to give your customers a time when you will arrive or know when your vehicles will arrive at the next location? That's our speciality!